Choose the Best Types of Video for Marketing Purposes
(You have to decide what type of video content is best for your goals)
1. Talking Head
A talking head video is your typical video in which a single person talks straight into the camera. This type of video is chosen by many youtubers because aside from being effective, it is also economical. It has quickly turned into a web-based solution for communicating messages. Public information sites and other business websites use this type of video for marketing.
This type of video is quickly losing favor on YouTube, because it's one of the most popular types and sometimes it isn't very engaging. This is especially true if you don't have a really good on-screen presence.
Of course, if your video's purpose is to brand you, specifically, you will probably want to appear on camera for at least part of the video!
Perhaps the easiest way to create your own talking head video is to use a quality cell phone to record your video. There are many different video-sharing apps that will allow you to upload your video immediately after creation. However, you'll want to make sure you can add your URL to the video before it's posted, along with some sort of call-to-action.i
2. Screen Capture / Screencast
This type of video involves digitally recording a computer screen and adding an audio narration into it. Screen capture videos are very simple to make with software like Camtasia (PC) and Screenflow (Mac) will let you record your computer screen while you talk into a microphone. This type of video is excellent for demonstrating software, how to videos, turorials, etc.
3. PowerPoint Video
The narrated PowerPoint is another format which you can use to create videos for marketing. The popularity of this type of marketing video can be attributed to its simplicity. You can create a PowerPoint video by adding your voice narration into the content. If you are a Mac user, then Keynote is a good alternative to PowerPoint.
In powerpoint all you have to do is create a presentation as usual and then export it to a video format. It really is that simple. Here's a quick rundown of how it's done:
– Create a short script for your video and Record your voice speaking the script. You can use any audio program or even an iPhone, as long as you can export the audio for use in Keynote, PowerPoint or any other presentation software you use.
– Create a slide for each sentence in the script you created.
– Sync the audio file to the presentation.
– Export to video.
If you want a thorough tutorial on how to do this with PowerPoint, you can take a look at this tutorial from Microsoft:
>> http://office.microsoft.com/en-us/powerpoint-help/turn-your-presentation-into-a-video-HA010336763.aspx
As you can see, this is a very, very simple method for creating a video! Not only that, but amazingly a very simple presentation video is an extremely effective video type, and usually holds its audience captivated and encourages the viewer to take action at the end!
4. Interview
This is a good choice for online marketers who plan to take their talking head videos a step further. A talking head will turn into an interview video if another person is added into the mix to create an interview. It has at least two subjects who face the camera. The interview video can also be in news style, which requires the interviewer to stay off camera while the main subject faces the camera.
5. Video Tips Series
Consider choosing the video tips series format if you wish to establish a strong presence online, especially on YouTube. This format is also useful in improving your SEO campaign. Video tips are valuable when planning to establish your credibility and show your expertise in your chosen niche. You can choose to have a 3 part video series or more.
6. Testimonials
Despite their effectiveness, testimonial videos are still the most underutilized instruments for establishing an online presence. Now is the right time for online marketers to tap into the power of testimonials since these are truly effective in grabbing people's attention. You can incorporate testimonial videos on your website to make them more powerful. You can also add video testimonials to your sales page.
7. Animated Videos
Animated videos are also great options for marketing because they are entertaining and interesting. The good news is that there are video creation sites such as GoAnimate.com and XtraNormal.com that open up more opportunities for developing your own animated videos. You can also use Adobe After Effects or Apple Motion if you plan to show higher-end motion graphics.
8. Photo / Video Montage
This video format is one of the easiest formats to create. You can drag and drop your photos and texts and turn them into an appealing video with the help of websites like Stupeflix.com and Animoto.com. Your video will also have a more professional appeal if you add music and some text to it.
From the above Choose the Best Types of Video for Marketing Purposes
Creating a Perfect Video for Youtube Marketing
Many people believe creating a video is far too technical or complicated, and they'd never be able to manage it on their own. In reality, nothing could be further from the truth. Creating a high quality video presentation is actually quite simple when you know which tools to use, and how to create a style, flow and voice for your video that will be well received by your target audience.
In this section, you're going to learn some easy ways to create your own videos even if you don't currently know the first thing about doing so.
Before you take a single step to create a video, think about the purpose of your video. What exactly do you want this video to achieve? You absolutely must include a call-to-action in your video. Otherwise, the video isn't going to be very effective for marketing purposes. The trouble is, if you don't think about your video's purpose, you won't know what your call-to-action should be.
Here are some things you might want to accomplish with a video:
Lead capture (list building)
Branding & Authority building
Selling products & services
Driving traffic to a blog or website
Affiliate promotions & third party offers
Once you have defined your video's purpose, you'll be able to craft a proper call-to-action that effectively encourages people to take the action, such as visiting your website and buying your product or signing up to your newsletter.
Preparation
Before you create your first video, you need to do a little preparation first. You should keep your video between 3 and 10 minutes, if possible. This is the optimal length for a YouTube video.
There are seven important things you need to make sure every video contains:
Introduction – Your introduction will tell them who you are and also let them know where they can find you. For example, you could open with, "Hello, this is Jane Smith of Jane's Crafting Website at HYPERLINK "http://www.JanesCrafting.com" www.JanesCrafting.com."
Why Watch – Next, be sure you tell people approximately how long the video is, what they will learn, and why they should keep watching.
The Meat – Most of your video should be meaty information of real value. This is where you offer the valuable content of your video.
Recap – Offer a very quick recap of what you just went over.
Final Advice – Give them some kind of parting information such as a warning, a tip or some other helpful advice that supports the video.
Call-to-Action – Finally, let the viewer know what to do next. Whether you want them to visit your website and subscribe to your email list, buy something, subscribe to your YouTube channel, or something else, you need to tell them what to do!
URL or Brand – At the end, you'll want a few moments of silence to promote your brand or your URL. This could be up to two minutes in length, but one minute is about right. You can have your URL or brand alone on the screen, perhaps along with some brief call-to-action text.
Your overall video type is important to consider, too. Is your video going to be a funny video that is meant to pull in the maximum number of visitors virally? Is it going to be a tutorial or educational video? Perhaps a controversial topic that is guaranteed to get attention? Try to choose a format that will work well with the effect you're looking for from the video.
If you're selling an educational course, then a tutorial might make sense. If you're promoting something with huge mass-market appeal, something funny or controversial might bring in bulk traffic. Be sure to choose the format that makes sense for your specific purposes.
Creating a Script
Before you get started, you might want to create a script for your video. The script should be around 200 words or so, but it could be longer or shorter depending on what type of video you'll be creating.
This script is important, because it will be used for:
The voiceover, whether you create it or you outsource it.
Any text or captions you place on the screen in the video.
Estimating the approximate length of the video.
The creation of the sequencing of the video.
Spend time on the script, because not only will it be used for all of the important aspects above, but it will also make or break the effectiveness of your video!
Outsourcing
If you are still uncomfortable creating your own videos, or if you just don't want to do it yourself, you can outsource the creation of your videos very inexpensively.
Perhaps the best place to outsource video creation is Fiverr.com. This site has hundreds of different providers who will create videos for you for only $5. The quality varies greatly, but as long as you choose a provider with plenty of positive feedback and samples of their work, you should be fine. Plus, at only $5, you won't be out much money if you aren't completely happy with the final product.
Characteristics of an Effective Videos for Marketing
1. Use strong emotions
Your video must be capable of producing strong emotions when it communicates your message. You can achieve this by choosing a web presenter who is passionate 050-894 and warm and who can effectively convey your message based on the way you want it. Another tip is to feature an employee from your company whom you think will best represent your brand. Or as the owner of your business you are most likely going to be the best person for the job.
2. Fascinate your viewers with alarm
Your primary goal when doing video marketing is to transform page views into actual sales. To make your videos powerful, they must contain an alarm trigger which is useful in creating a sense of urgency when your customers view them. You can trigger an alarm by featuring discounts with deadlines in your videos or by offering free gifts for purchasing 000-872 a certain number of your products.
3. Establish Trust
Your videos must also have the ability to earn the trust of your audience. Try to establish your company as the leader in the industry. Your videos must show the trustworthiness of your company, so earning the trust, loyalty and respect of your potential customers will be possible.
Your videos can establish trust if they state figures and facts that prove your authority and legitimacy in the field, show qualitative customer feedback that demonstrate how your present customers trust what you offer, and present video reviews and customer case studies. You should also create a video that engages the interest of your viewers for longer than the usual 9-second attention span.
4. Create the right content
You cannot just create any content for your video without thinking about whether or not your content is right for the wants and needs of your audience. Keep in mind that video marketing, in essence, is also content marketing. Your chosen video content must be perfect for your audience. The video must also be properly structured. Plan all the details of your video clip so you won't have a hard time creating and editing it.
You can tap into the power of YouTube when planning to market your products and services through videos. Just remember that there is a lot of competition on YouTube because of its popularity, so it is essential to learn how to obtain an edge over other successful online marketers who use the site for their video marketing campaigns. To create YouTube videos that are worthy of your potential customers' time, try to hone your skills in writing/storytelling, editing, networking, composition and SEO.
Make sure that you also link your YouTube viewers to your official website at the end of the video. Providing a link to your site will increase your chances of gaining traffic and sales from your YouTube views. Including a clickable link in the description box is also recommended. You also need to create unique videos if you want to tap into the power of YouTube for video marketing purposes.
Remember that YouTube has turned into a saturated market for advertising and marketing online so you have to think outside of the box to make your videos stand out. Your video should not solely and blandly point out the advantages of your business. Incorporate humor and add creative graphics, how to's, expert interviews, slide shows or screen video captures into your video contents to increase their chances of going viral. Your videos must be compelling and should address the needs of your audience.
Make sure that your YouTube videos are also easy to find. This is possible by ensuring that your target keywords are visible in the first words of your title, starting the video's description with a full URL, making sure that the description is simple yet descriptive and keyword-rich, and by including related keywords in your tags.
By following these tips your video marketing campaign will turn out to be a huge success.
All Rules of Properly Optimizing a Video for Youtube Ranking
The most interesting and useful video in the world isn't going to be effective if no one ever sees it. People won't just magically find your video, no matter how much you may wish them to. Instead, you must focus on promoting your videos in order to drive traffic to them. There are several important ways to do this, and we're going to take a look at a few of them now.
Metadata:
Meta data are the head elements of a youtube channel. All search engines including youtube search engines, enter into the head elements of a channel and site. So we can understand how important the head elements are! First we have to know what elements are included in the head section. There are three important elements in the channel head section. They are
Title
Description
Tags
a) Video Titles & File Names:  
Youtube channel's title and video's title make a sense of inner content. So, one have to be sure to include relevant keywords that help describe his content.
First, make sure your video's filename contains your main keyword phrase. Let's say you've created a video that focuses on the keyword phrase "ice fishing for beginners".
You might want to name your file icefishingforbeginners.mov or icefishingforbeginners.avi or whatever other video file format you've used. This filename will not be listed publicly, but it will be used as a ranking factor, so this is an important step!
There's a trick you can use to boost your ranking even further when you submit your video. It's called "title stacking". In this trick, you use the same keyword with slight variations twice within a single title. This will get you double relevancy in YouTube's search!
Using the ice fishing example, you might make your title: Ice Fishing for Beginners: Tips for Beginning Ice Fishers
This is an extremely powerful trick that will bring vastly more traffic to your video than it would otherwise manage to get!
b) Description:
Description is used for describing your video. Besides the search engines capture and show 156 characters of your description. You should use your important keywords in the first 3 sentences of your description. You can also use your important video's link in the description.
One of the most important things to remember about your description is to include a link to your website in the very first line of your description. This makes it easy to see. Don't forget to include the http:// in your URL or the link won't be clickable.
Within the description, you can paste the script you use for your video. This script should be packed with relevant keywords, so it should be very helpful for your SEO.
Finally, paste a link to your video at the very end of the description, because if your video is scraped for use on another website, you'll get a free link back to your video which will boost SEO and traffic to it.
c) Tags:
Tags are the most important head element of ranking your videos according to your keywords. You can use many keywords separating by comma.
One very easy way to get tags for your videos is to search YouTube for your primary keyword phrase and write down all of the tags from the top 3 videos that show up for your search.
Instead of spending precious time agonizing over which tags you should use, you can find out exactly which tags are most effective for your primary search keyword!
Thumbnail Optimization:
Video front thumbnail is an important factor to attract the attention of the visitor. You have to keep a good relation between the video title and the video front thumbnail. If the video thumbnail does not match the video title, it may seems odd to the visitors and you may fail in marketing.
Captions & Annotations
YouTube allows you to use captions and annotations in your videos. Just click on the plus sign on the right side of the video player on your own video pages. You should add just a couple of short annotations to each video. Don't go overboard and DO NOT stuff keywords into your captions or annotations. Just use one or two keywords in a way that makes the caption useful.
Channel name:
Channel name is the main factor in ranking. You should select your channel name that is short, memorable and gives your audience an idea of what your channel is about. Please keep in mind that your main keyword should be in your channel name.
Channel url:
Your youtube channel url is also an important factor in search engine ranking. When you create a channel in youtube the default channel will be like this https://www.youtube.com/channel/UCFzcPIDJkSbGHrKbjlltmsw and you have to manually change it to this https://www.youtube.com/channel/your-channel-name
Channel description:
When a search engine crawls your channel it will take some contents from your description. So you have to be aware of using the channel description. You must keep your keywords in the description and the text what will describe your channel perfectly.
Channel icon
Channel icon is a logo that will symbolize your channel's identity. You have to use a square (800 x 800) image as your channel icon.
Channel art
Channel art is the front banner of your channel. You can use a default banner of youtube channel. But in order to publish your identity you must use a perfect channel art in your youtube channel.
Subscribed view
Subscribed view means what will be shown for the subscribers of your channel. Subscribed viewers see personalized recommendations of "What to Watch Next," based on their viewing history. You can set it manually. In the default view, subscribers will see videos they haven't previously viewed.
Unsubscribed view
You can set the unsubscribed view for your unsubscribed viewers. Unsubscribed viewers will see your channel trailer first. It will be shown in the top left corner of your channel front page. Enable the channel trailer view and upload a channel trailer. The video will autoplay, so this is your opportunity to let new visitors know what your channel is all about.
Sections
If the channel trailer view is not enabled, unsubscribed viewers will just see your sections. Sections function as the main organizational tool for channels. They are seen on your channel's Browse page and can be comprised of videos, playlists, or channels. Sections can help viewers make sense of your content, dividing it by theme, genre, show, or talent. You can set different sections:
Video sections
Playlist sections
Channel sections
Featured channels
Related channels
Captions:
There are many people in the world who are deaf and unable to hear. And also there are many people of different languages. For this, one should use video caption to make it more popular.
SEO using Fiverr
Once you've done your video optimization, you should take the time to drive a little extra traffic by using this simple off-site method. Visit:
>> http://www.Fiverr.com
Find people who specialize in SEO for YouTube videos and who will upload your video to all of the other major video sites using a program like Traffic Geyser, HaySpread, TubeMogul, etc.
Be sure to tell the person you hire to include a link to your YouTube video in the description. This will help boost the relevance of your YouTube video in addition to bringing in some direct traffic.
The best thing about this besides how much traffic your video will get is the fact that this will only cost you $5!
Encouraging Interaction
Don't forget that interaction is a huge portion of rankings on YouTube. The more likes your videos get, the more friends you add, the more subscribers your channel receives, and the more people who add video responses to your video, the better they will rank, thus providing even more traffic.
If you'd like to automate some of the hard work of fully socializing your videos, you can try TubeToolBox.com. This service will help you add contacts, send messages and share videos on an automated basis, along with other great YouTube marketing tasks.
Create a Channel for Each Major Theme
One major mistake a lot of video marketers making is lumping all of their videos into a single channel. This is a huge mistake, because you lose relevance that way, because you severely dilute the effectiveness of the SEO on your channel.
Look at it this way. You wouldn't create a single website that contained information about fishing, crocheting, stamp collecting, and baking, would you? Doing so would dilute any authority your website might get about each topic. Instead, you'd create one website for each of the different subjects. Channels work the same way.
Now, if you have several themes that are focused in a single niche, you could theoretically combine them into one channel if you wanted. You could, for example, create a channel for crafters and have videos about knitting, crocheting, sewing, and other similar topics. However, the more tightly you theme your channels, the better you're likely to rank.
Final Words 
If you've been putting off video marketing because you were worried it was too technical or you were afraid it wouldn't pay off, it's time to stop procrastinating! You are now armed with everything you need to get started marketing on YouTube.
You will be shocked at how quickly you can land on the first page of Google using these powerful techniques, so get started today and you just might be ranking tomorrow!
Why Video Marketing is Popular? Importance of Youtube Marketing
Online video is absolutely exploding and continues to be one of the most effective methods of establishing and promoting a brand, while securing ever-lasting traffic from all of the major search engines.
On the Internet's most popular video community, YouTube.com, there are approximately 100 hours of video uploaded every single minute. Think about that. That's more than one hour of video content uploaded per second!
It is estimated that by 2016, at least 90% of all Internet traffic will be video based. Companies like Cisco and major ISPs are working around the clock to develop new technologies that can be adapted to handle such an enormous amount of bandwidth, as current technology isn't prepared for it!
Importance of Youtube Traffic
YouTube is the fourth most popular website in the world, and gets a tremendous amount of traffic every day. If you're not using this video powerhouse for marketing, you're missing out on a huge source of high quality, exceptionally targeted – FREE – traffic!
In fact, there has never been anything quite like this before. What other type of media gives you access to millions of potential viewers at absolutely no cost? Billboards certainly don't. Radio doesn't. Television certainly doesn't. And considering all online forms of advertising such as banner ads, forum campaigns, PPC marketing, sponsor ads, ezine ads or even social media marketing – none of those options provide you with the ability to generate lifetime traffic at absolutely no cost.
That's free – no strings attached – targeted traffic at your fingertips. You can direct it anywhere you wish, convert it anyway you choose, and command it whenever you desire. Through the power of targeted video presentations and ad campaigns you can also position yourself as an authority figure in your market, conjure fresh traffic 24 hours a day (automatically), while siphoning organic traffic from the largest and most powerful traffic sources in the world – the search engines!
Just about every other media format you can think of would cost you a small fortune just to reach thousands of visitors. But on YouTube, you could potentially reach millions without ever paying a penny for it!
How can Youtube Video Marketing Help Your Business
Video marketing is one of the most powerful marketing techniques used by entrepreneurs to attract customers and increase sales. Video marketing utilizes videos to market or promote your product, services or brand. Marketers are advised to create videos that are truly relevant to their niche.
A strong marketing campaign usually comes with interesting videos. Among the types of videos that entrepreneurs can use to increase brand awareness and attract more sales are videos that show customer testimonials, explainer videos, how-to videos, live events videos, viral videos and corporate videos.
There are many profitable ways to use video in online marketing. No matter what your business model, online video can be helpful. Let's take a look at a few ways video is useful.
1. Branding
Videos are great for branding. They allow you to repeat your product name or your own name repeatedly. They allow for great product placement. They allow you to put a name or URL directly on the video itself. There are so many ways to use video for branding purposes.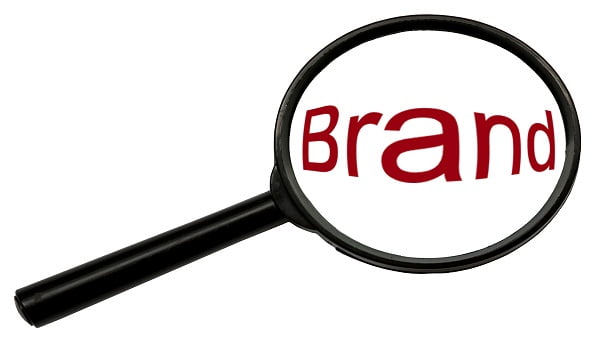 2. Increase conversions
If you have your own products, videos can enhance your sales pages and increase conversions considerably. Videos are great for all sorts of marketing purposes. You can make video ads that are like commercials, interesting or entertaining videos that could go viral, or even a combination of the two.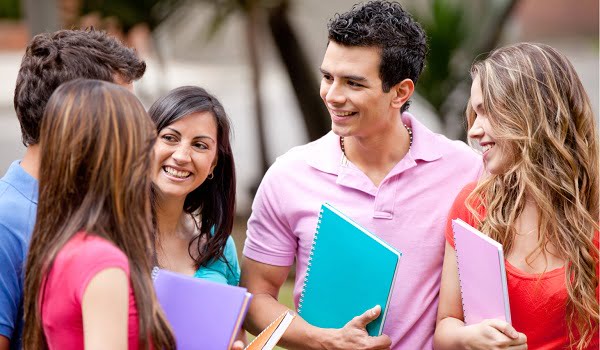 3. Traffic Generation
Even if you don't have your own product to market, you can use videos to generate traffic to a blog or any other online property.
4. Video marketing is effective for SEO purposes.
Posting videos that link to your site on powerful and popular video sharing sites such as YouTube can help in achieving better results from your search engine optimization (SEO) campaign. The videos can boost your search engine rank, conversions, open rates and click-through rates. Just make sure to post videos that specifically target your audience.
Consider posting your videos on YouTube if you want to use video marketing for SEO. YouTube is known to be the second largest search engine. It is also owned by Google which means using the right tags for your YouTube videos can make your SEO campaigns more beneficial.
5. Videos can be easily accessed and hosting is not a problem.
Present and potential consumers can also access your posted online videos with the presence of smartphones. Marketing through videos can help you reach your target audience regardless of where they are in a more cost-effective manner.
Hosting your videos is also very easy and doesn't cost much at all with platforms such as YouTube, Vimeo, Viddler.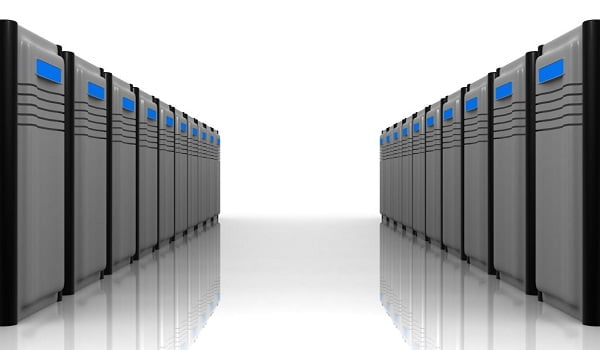 6. Videos can convey rich information.
This is possible because videos use sound and visuals. A well-created video can capture the attention of your audience because they have the added stimulus of visuals and voices while also serving as an effective means of delivering a message. A good video can also transform meaningless texts into interesting, breathing and living content.
7. Videos can better connect to your audience.
Another great reason why you should consider using a video to market your products, services or brand is because it can better connect to your potential and current consumers. Videos stimulate emotions; meaning they directly appeal to the brain's emotional center through sounds and visuals. Using videos for marketing also makes it easier for you to attach a face to a unique concept. They establish human connection which is more powerful and influential than reading a text.
8. Videos can effectively retain the attention of your audience.
Some studies prove that the rate of retention for information which is heard and seen all at the same time can reach as high as eighty percent. This means that combining audio and visuals in a video is more powerful than written text.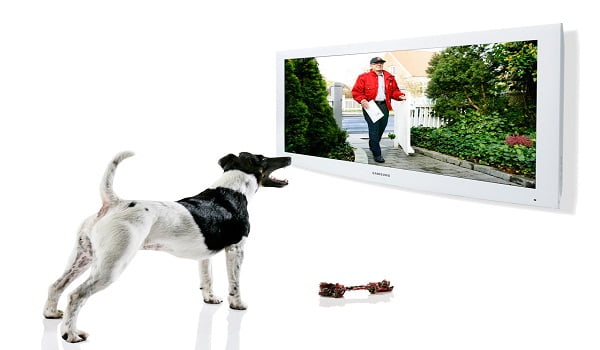 Comments
comments